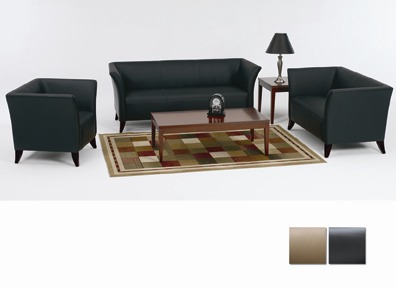 Modern Workplace: Get New & Used Office Furniture At Affordable Prices
Welcome to Orange County Office Furniture, a top brand to purchase new and used office furniture in Tustin CA at reasonable prices. We have been serving clients for more than 30 years and helped several organizations in creating innovative and productive modern workplaces. Many enthusiastic entrepreneurs and startups are trying to get a foot in the enterprise world.
Finding the right office space and economical furniture to add life to the workspace is highly challenging. Don't worry, OC Office Furniture is always there to help you. Our expert can assist you with office furniture space planning, providing quality new and refurbished furniture, and installing it in a resourceful way. Our professionals will help you turn your dead workspace into an efficient, comfortable, and productive space. We offer a wide selection of new and used office furniture to Tustin CA startups, medium as well as large-scale companies.
Whether you are setting up your first office or moving to a bigger space, the OC Office Furniture team will provide you with everything you need. Our team of certified and expert installers can assist you in installing furniture to maximize the use of space in a smart way. To succeed in the competitive business world, it is crucial to use every corner of your workspace at full capacity.
Buying stylish new or used office cubicles and installing it in an inventive manner encourage employees to give their best.

OC Office Furniture Valued & Modern Office Design Services
OC Office Furniture is a one-stop shop for purchasing and installing new and used office furniture in Tustin CA. Our experts can help you right from planning, designing, and installing the right furniture products in your office. Our dedicated and experienced staff will ensure that everything will be completed before time with minimum fuss, adherence to your budget, and you get satisfied with the services. We offer various services including:
Internal and external office installations in short notice
Moving and installing corporate offices
Moving, reconfiguration, and installing of system furniture
Supply of new office furniture products (cubicles, chairs and seating, tables, filing, storage, etc.)
Delivery and installation of office furniture items
Screening and paneling system delivery and installation
Assembling and disassembling of shelving
Storage of office furniture, stationery, computer equipment, archives, etc.
Buying and selling of both new and used workspace furniture
Upholstering of new and used office furniture
Door and lock and code keys service for all furniture







Our services are not limited to the above-mentioned list, you can contact us anytime to get customized services. We offer various services to help you in creating an ideal workspace for your enterprise to flourish in.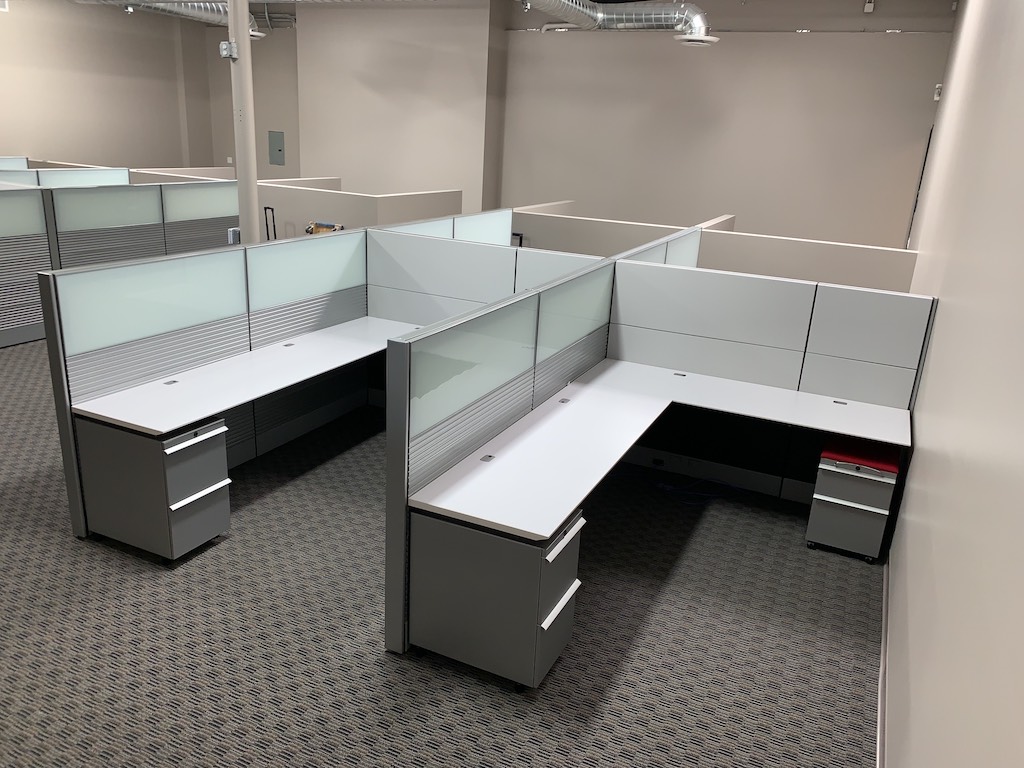 Office Cubicles: A Perfect Solution For Your Business Spacing Issues
Every employee needs some sort of privacy in offices while working together. Many corporations face this issue but our specially designed new and refurbished office cubicles are the perfect solution. They comprise required barriers between desks so that employees can work individually without disturbing anyone around. You can confidently deal with sensitive data, attend meetings, or make necessary phone calls without sharing information with other employees. Also, the cubicles possess enough open areas to keep employees together and connected.

We sell exclusively and high in demand office cubicles in various areas of Tustin CA. Our practical and modern business solutions can make a huge difference in a coworking environment. The benefits of our office cubicles include:

Vast customization possibilities: We offer a wide collection of different colored and styled used cubicles that can nicely accommodate in your workspace.
Amazing value: We offer services and products at competitive prices and thus you can get valuable things by maintaining your budget.
Contemporary design: The thing that matters most is the aesthetics of your office space. Our trendy and modern office cubicles are sleek and polished and have the ability to make a lasting impression on employees and your clients.
Why Choose OC Office Furniture?
OC Office Furniture has been working with various companies for more than thirty years and understands what a business needs to succeed. This is why we keep ourselves updated to offer smart solutions for your corporate furniture needs. We offer complete furniture products and services so that you can get everything in one place to save your money and time. Various advantages of choosing OC Office Furniture for buying and selling new and used office furniture in Tustin CA:
Experience: With more than 30 years of industry experience, we deliver quality, functional, and durable furniture, efficient services, secure delivery, and safe installation.
Convenience: We offer services and deliver products in various areas of Orange County and Tustin CA. Our team is always ready to help you with any services at any time.
Flexibility: We design and manufacture new furniture and redesign refurbished products in a way that suits your business needs. Our products and services are highly customizable.
All-time support: Our team is available 24/7 to help you with any queries or needs. You can contact us anytime and we are there to help you even at short notice.


The Office Furniture Experts - Premium Service In Tustin CA
OC Office Furniture makes it easy to furnish your professional workspace with modern office furniture. We offer various updated, classy, and contemporary assets such as:
Cubicles & Workstations
Tables
Desk Sets
Office Chairs & Seating
Filing & Storage Systems
Get new and used office furniture in Tustin CA for your business the way you want from OC Office Furniture. We deal with all types of furniture required for a corporate company. We specialize in various furniture products required for different areas:
Workstations
Private Offices
Training Rooms
Conference Rooms
Filing and storage
Break Rooms
Ergonomic Seating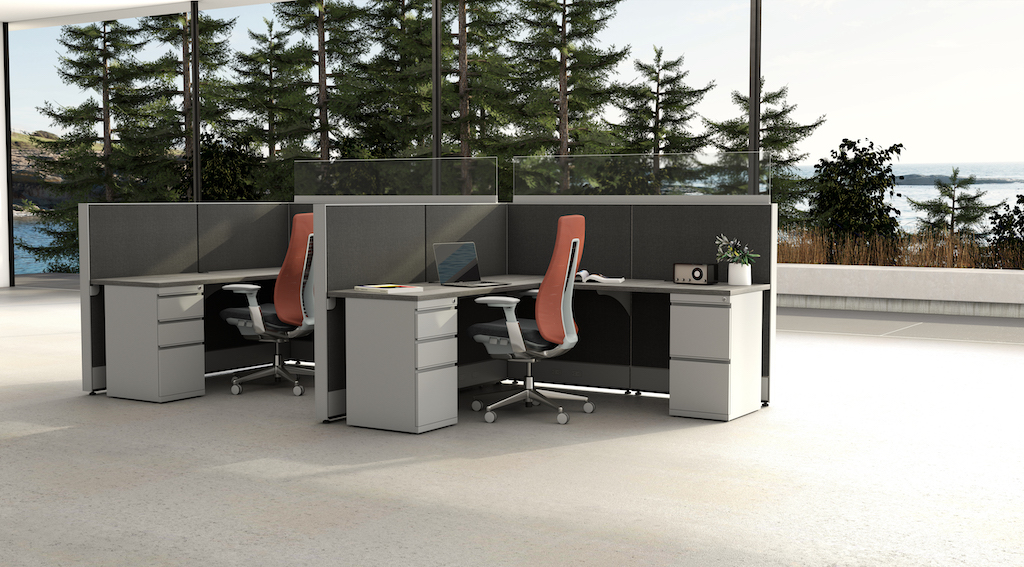 Our Work Defines Us
With 30 years of experience in meeting the office furniture needs of several companies, we have now made a huge customer base and are known as industry-leader. People look for affordable and modern office furniture in Tustin CA and we always try our best to offer them quality and durable products.
We stay connected with our customers throughout the process i.e. from planning, designing, refurbishing, delivering, and installing. We not only help our clients in refurbishing and installing but also in furniture liquidators, repairs & maintenance, relocation, and move management, warehousing & delivery, project management, electrical, telecom, data cabling, etc.
How We Are Different From Our Competitors?
We provide comfortable and contemporary furniture items for corporate workstations to make people feel relaxed and motivated. Our primary aim is to provide comfortable, budget-friendly, and trendy products and reliable services so that you can enjoy working for long hours. Let's see how OC Office Furniture is different from other commercial furniture companies in Tustin CA.
Industry experience: We have been working in the industry for more than 30 years and understand the variation in clients' requirements.
Count on us: We will be there for you at any time to help you with your queries and satisfy your business needs.
Don't limit your choices: At OC Office Furniture, you'll get unlimited options, customized designs, and innovative solutions as per your needs.
No need to lift a finger: Our professional team will deliver and set up the furniture in your workspace professionally.
Remarkably fast: We have talented and expert members in our team who understand the value of time and thus most installations are completed in less than 48 hours.


New Used Office Furniture Tustin CA