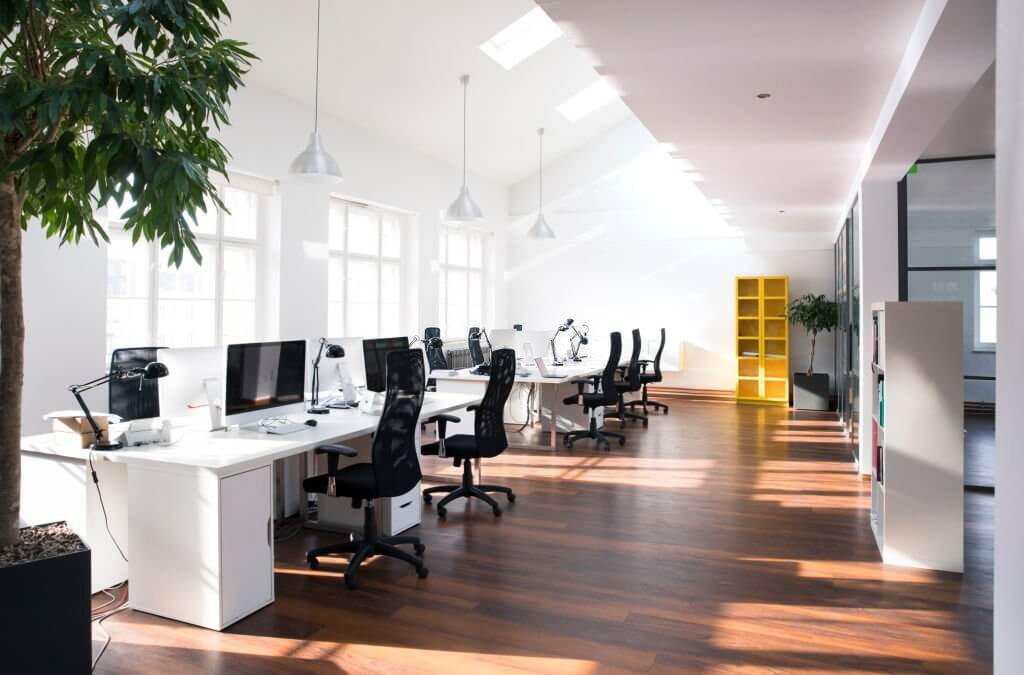 Remodel Your Santa Monica Office To Impress Your Clients & Employees
Welcome to one of the most trusted furniture stores in Santa Monica where you'll get high-quality and modern office furniture. We have been operating in the industry for over 30 years and have built a wide happy and satisfied customer base. With us, you will get fantastic deals on products such as new and used cubicles, chairs, tables, desk sets, etc. Along with this, we also help our customers get access to top-rated services like office furniture space planning, repair & maintenance, delivery & installation, relocation, liquidating, and more. We help businesses operating in different niches by fulfilling their furniture needs.
Starting a new startup in any industry is challenging and getting the required resources on time can make this process easier. OC Office Furniture is Santa Monica's complete source to get all your requirements fulfilled. Everything we offer passes various quality and durability tests to ensure that you get the best of all. Make your workspace innovative and luxurious by installing modern and exclusive office furniture. Our professionals supervise your space and will help you buy and install office furniture in perfect order. This helps in utilizing the space optimally and makes your premises look inviting.
Planning to buy brand new or used furniture for your corporate office? Go ahead and do not worry about the old and dull furniture present in your office. We also buy office furniture from companies at fair value and help you get rid of them.
Lowest Prices On Discounted & Modular Used Office Cubicles in Santa Monica
Buy used cubicles from OC Office Furniture and save a huge amount of money. We sell eco-friendly, best-in-condition, comfortable, and budget-friendly used office cubicles to meet your business needs. We only have cubicles in our inventory that pass various tests to ensure their reliability, quality, validity, and durability. Although we only buy used cubicles that are almost new in condition, we further customize them for offering high performance, functionality, soundproofing, and the best appearance.
Get used cubicles for your workspace that have enough distance between the two workstations to keep them healthy. Open-plan offices are good but make sure there is a special provision to protect against the spreading of viruses, bacteria, or flu. At OC Office Furniture, we have used cubicles in our inventory that maintains the social distance, are made of aesthetically appealing material, are environment-friendly, and are highly durable. Here are some competitive benefits of buying social distancing used office cubicles and workstations from us:
You no longer have to worry about the spread of diseases or illnesses. Your employees will be safe and healthy and thus will work productively.
Some businesses need team members to work or operate from a specific location and thus having clean, sanitized, and socially distant cubicles in your premises makes employees safe to return to in-house.
You can save time, money, and the environment by investing in used cubicles. You can choose customized office cubicles to make yourself and your employees healthy.
You can attract and hire qualified candidates who want to work in a safe work environment and put their requirements at priority.
Top-Rated & Premium Furniture Services At Competitive Prices
At OC Office Furniture, we're proud to announce that we not only provide exceptional new and used office furniture in Santa Monica but also tailored services at pocket-friendly prices. Right from assisting in choosing the right furniture to set up it in your office premises, we're there with you every step of the way. You can count on us for low-cost, high-quality furniture and services designed by industry experts. We help you in optimized office space planning, designing, installing, and helping you get beyond the value you invested.
We let our customers customize their service packages according to their business requirements. Here is our complete package of low-cost services that help businesses with different types of needs:
Purchasing and selling new and used office furniture
Last-minute or quick system furniture installation
Assembling and disassembling of office shelving
Economical and quick liquidation of furniture
All-time internet-based monitoring of client inventories
Innovative and inexpensive office space planning
Plastic moving containers at rent for a safe move
Seamless and skilled moving and relocation services
On-site key cutting & office furniture lock services
System refurbishing and panel recovering
Upholstering of entire office furniture
Office electrical & cabling services
Comprehensive door and lock services
Office furniture repair and management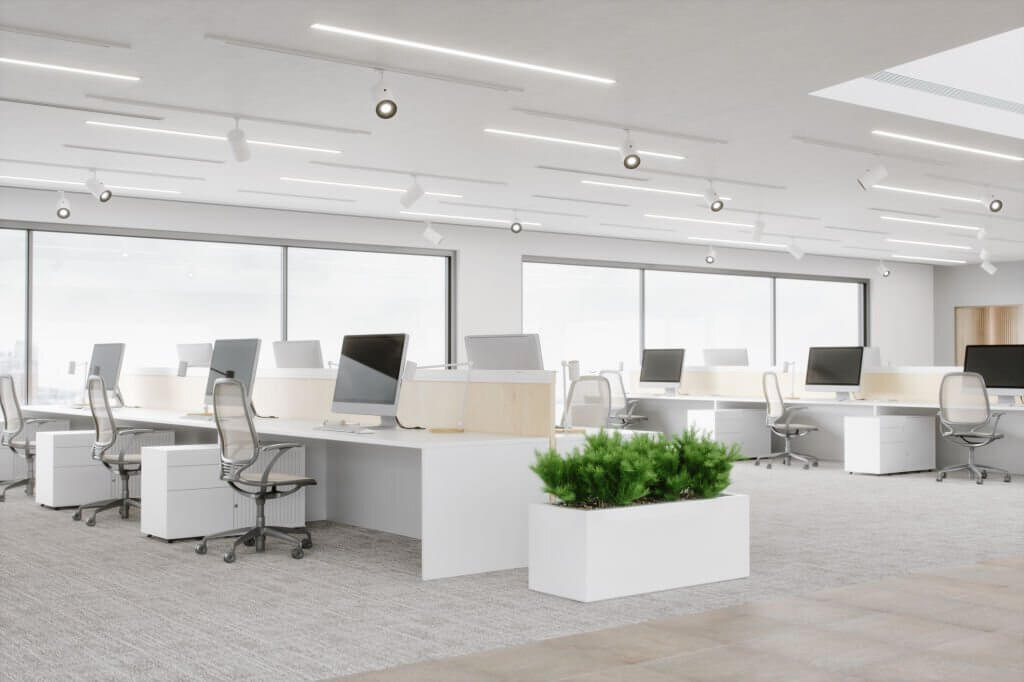 How OC Office Furniture Is Different From Others In Santa Monica?
OC Office Furniture is different from others in many ways including the price structure, quality of products, range of services, and overall satisfaction of clients. We have been helping different businesses for over 30 years and now have gained specialization in understanding their particular needs. Gaining expertise in working with different types of businesses has helped us understand them and the types of products or services they look for. This helped us enhance our catalog and list of services to satisfy every type of enterprise.
We offer a convenient way to get in touch with us and get the information or products you're looking for.
We have over 30 years of experience in this domain and now have gained specialization in office furniture and services.
With us, you'll get everything from new and used office cubicles, desk sets, chairs, tables, etc. All our products are tested thoroughly before offering them.
You'll get 24/7 support, service, and management of office inventories.
High Quality & Affordable Office Desk Sets For Santa Monica Businesses
OC Office Furniture is known for its modern, low-priced and reliable new and used office desk sets. We have an extensive stock of office desks, desk shells, desk sets, and workstations to meet the needs of different clients. For over 30 years, thousands of customers have relied on us and many new ones are coming to us for our reliable and exceptional products and services. It is essential to provide an enriching workspace to your employees so that they feel valued. This way you will motivate them and boost their morale and thus they'll work productively.
Having a good work environment impresses visitors, investors, and clients to work with you. Customized office desk sets enable you to maintain privacy between you and your clients, employees and visitors. We help you replace outdated and unsecured desks with reliable and pleasing desk sets in Santa Monica. Get ready to invest in something profitable and make your employees feel happy and valued.
Systematic & Organic Office Moving Relocation By Santa Monica Professionals
Get proficient office moving services from OC Office Furniture to enjoy smooth and well-organized office moves. We do not only work for earning money but we want to build a huge happy customer base. Before making a move, our professionals will visit your new office destination and inspect it so as to install office furniture in an orderly manner. We have all the resources to make a successful office move and minimize downtime.
We have trained and certified technicians and movers in our team and thus you can trust us for a commercial corporate move. Whether you want to move your office to a new city in California or locally, you can rely on us. Don't worry about assembling and disassembling the appliances and furniture, we'll do everything for you. With us, you'll get professional office relocation services at budget-friendly prices.
You'll enjoy our office relocation services in Santa Monica as you'll get:
Trained and insured movers to ensure a successful relocation
Heavy-duty dollies for moving heavy file cabinets
Project management assistance and supervision by a dedicated project supervisor
Enough required reliable equipment to safely move office furniture
After office hours move to ensure no disruption in your work
We provide realistic schedules and 100% customer satisfaction
How Will You Get Benefit Of Working With OC Office Furniture?
OC Office Furniture is a full-service furniture store in Santa Monica. With us, you'll get all the necessary furniture products for your office and its related services at affordable prices. We help businesses of all sizes whether it's a startup, medium-scale, or large business. In addition to getting furniture and services, we also help companies with disposing of and liquidating extra or unused products. We also offer 24/7 internet-based monitoring of client inventories, so you no longer have to worry about storing products.
For over three decades, we have been helping businesses in Santa Monica, Los Angeles, Orange County, and many other cities in California fulfilling their needs. We help enterprises in revamping their workspace and convert it into an innovative and inspiring space. We provide furniture to various businesses operating in different industries like IT offices, schools, call centers, home offices, etc. Get in touch with us to know more about our products and services.

New Used Office Furniture Santa Monica CA