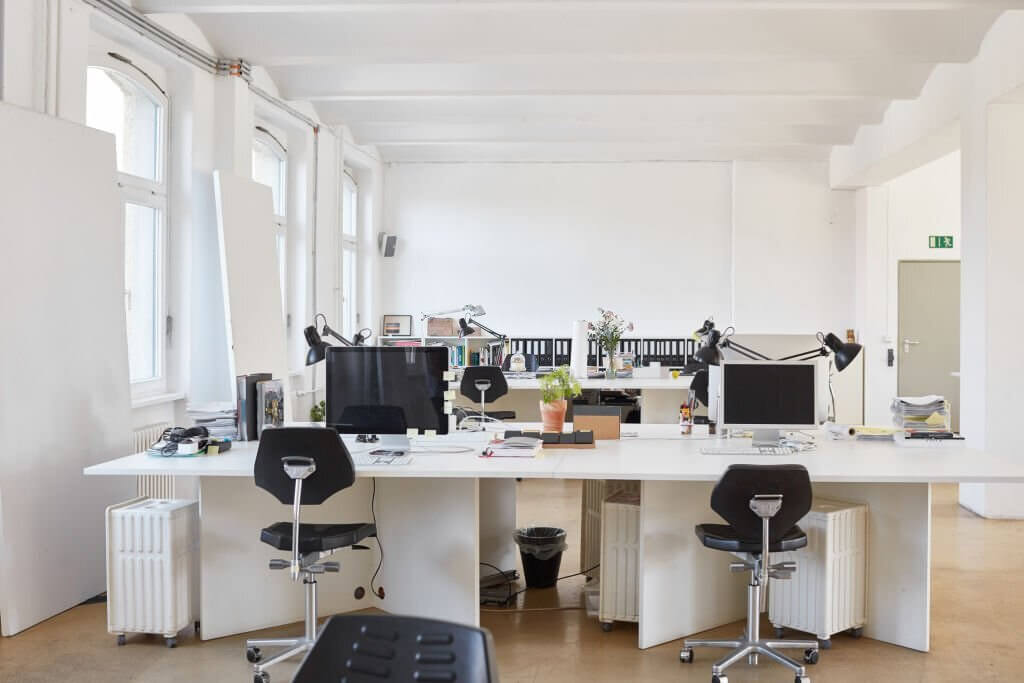 Best New & Used Office Furniture In Long Beach
OC Office Furniture is the leading store to avail for new and used office furniture and services in Long Beach. We strive to provide businesses with unbeatable quality and value by closely screening every product and service we offer. Nowadays every business is evolving day by day and so are its needs. To meet the sudden changes and to make the workspace productive, we're always there to help them. We provide effective solutions to help evolving businesses, their new perspective, and their employees' needs all within the budget.
We assist businesses to make an ever-lasting first impression on the clients and visitors by making their office spaces creative and inventive. We believe that the success of our clients' businesses is our success and thus we do everything with full heart and honesty. OC Office Furniture aspires to build exceptional offices that will inspire its clients and exceed their expectations. We have been serving the industry for over thirty years and now gained a huge reputation in the market.
We help small, medium, as well as Fortune 500 companies in Long Beach, to get access to modern and qualitative office furniture and services. From helping you to carefully choose the right office furniture for your workspace to creating a captivating work environment, we'll always be there for you.
We only provide the highest quality products and services to help our clients get what they need and when they need it. You can contact us anytime as we help businesses with last moment office furniture needs.
High-Grade Office Furniture Store For All Office Products And Services
With the continuous growth in our work, we also keep evolving and expanding our business. Since inception, we worked day and night to help people across the USA to get access to our quality furniture and services. OC Office Furniture has been designing, building, and remodeling new and used office furniture for more than 30 years now. As a leading commercial furniture store helping several companies, we offer both deluxe and budget-friendly products and services. Our wide range of furniture involves a wide variety of styles and price ranges.
From office space planning to decide the ideal furniture to installation, we stay connected with you at every step. OC Office Furniture is a one-stop shop for the requirements of new and used office furniture in Long Beach. The main difference that helps us stand out from the crowd is the way we work and make your workspace engaging, inspiring, effective, productive, and fun.
All In One Catalog To Revamp Your Long Beach Office Workplace
Without spending a million dollars a beautiful and inventive workspace can be achieved in Long Beach, California. Get an eclectic selection of sleek and contemporary new and used office furniture at inexpensive pricing. At OC Office Furniture, we have a team of skilled professionals who will assist you in creating a work environment in which you and your dedicated team can excel.
We have a wide collection of ergonomic office chairs, conference tables, open-plan workstations, modern cubicles, height-adjustable desk sets, and storage solutions. We want to provide our clients with a workspace that promotes well-being, positivity, and productivity. Our furniture store in Long Beach sells commercial-grade office furniture. Check out our commercial office furniture collection and get the one that best suits your business' needs.
What Makes OC Office Furniture Different From Others?
OC Office Furniture is working for more than 30 years in the industry and has been helping businesses create custom offices of their dreams. We are a one-stop solution for all your furniture needs right from buying office furniture to availing the related services. We understand the challenge of finding reliable and affordable furniture stores for different office products and services. Thus, we help clients by providing them with the right office furniture such as desired chairs, desk sets, cubicles, etc. Along with this, you can avail of services like delivery & installation, repair & maintenance, office liquidators, storage, relocation, and disposing of old furniture.
One can rely on us as we have more than 3 decades of experience and we offer 24/7 availability, quality, and durable products, affordable and professional services, etc. We help businesses with office space planning and designing a comfortable and attractive office. We create a one-of-a-kind office environment where employees can thrive in. We believe in helping businesses get an environment that keeps employees and visitors engaging to achieve business objectives.
Expert Movers For Insured Commercial Furniture Delivery In Long Beach
At OC Office Furniture, we do not leave the hands of our clients in between. When we commit to a job, we complete it with full dedication. We help you right from office space planning in Long Beach to choosing the right furniture, to delivery, and installation. We keep the office relocation process smooth for you and your employees i.e. you can comfortably work during working hours. Our commercial office relocation process will be non-disruptive and we will do our work after office hours.
You no longer have to worry about assembling or disassembling the furniture for moving them from one place to another. We only hire certified and skilled professionals to keep your furniture safe during the move. When you hire us for office relocation services, you can stay stress-free and concentrate on other things that are important to you. We assist you with office furniture delivery in Long Beach or any other city in California. You can contact us anytime as we also offer last-minute or same-day office relocation services. Redefine Your Workspace With Expert Office Space Planning Long Beach
Our amazing team of professionals at OC Office Furniture brings decades of experience, spirit, and innovation to create highly functional and influencing office work environments. We work collaboratively, efficiently, and dedicatedly from planning to execution to remodel your workspace. Whether you have a crystal-clear concept of how you want to reshape your office or want us to plan things for you. We've got you covered.
Our highly talented team will help you turn your ideas into a reality.
They will address and execute your vision professionally.
Every aspect will be considered carefully and with full attention.
We commit to providing you with superior service.
Every corner of the office space will be utilized creatively.
Computer-aided designs for clear and transparent interior designs.


Why Should One Get Commercial Furniture From OC Office Furniture?
Are you looking for a credible store to buy or sell new & used office furniture in Long Beach? If yes, your search is over. We help businesses get luxury office furniture for their modern and innovative workspaces. We are aware of the fact that it is difficult to find a reliable store for high-quality furniture and services. To make it easy for everyone we offer various office furniture such as cubicles, desk sets, tables, chairs, etc. We also help businesses with office space planning, liquidating, repair, and management, relocation, in California.
Factors that differentiate us from others in the market include:
Extensive experience of working and satisfying clients' needs for over 30 years.
All-time available team to help you with your queries or services provided.
High flexibility to clients to choose customized furniture for your office needs.
Budget-friendly & differently designed new and used office furniture and accessories.
Highly systemized and organized furniture delivery and installation services.
Every corner of the office space will be utilized creatively.

Best New & Used Office Furniture In Long Beach