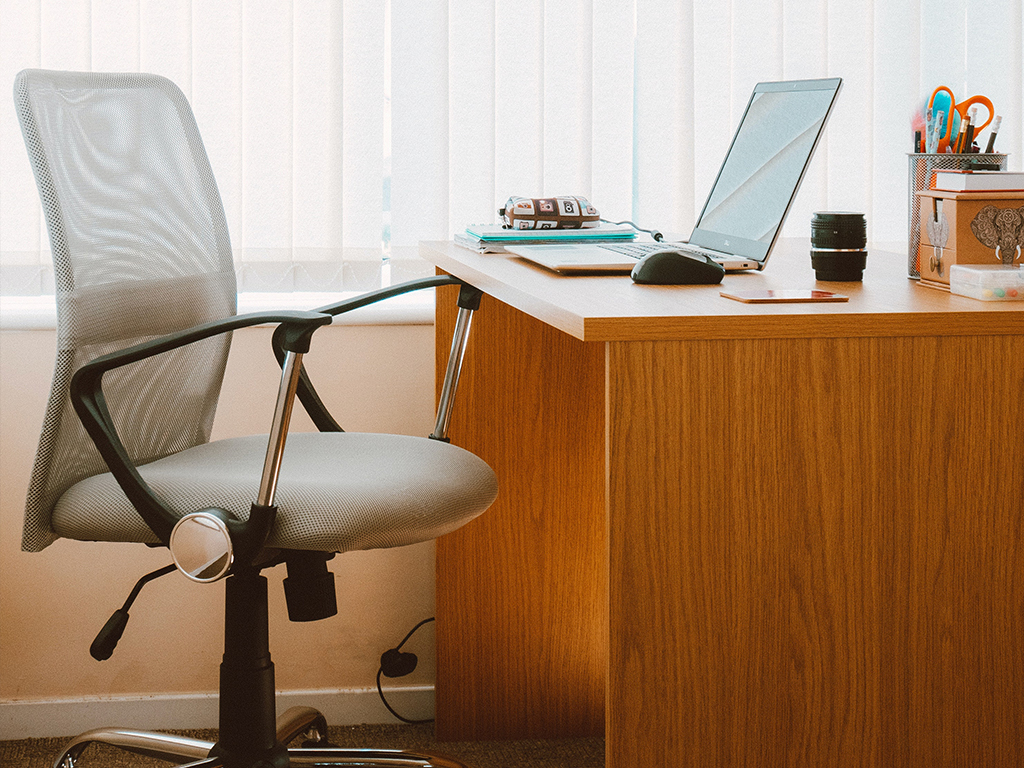 Bring Creativity To Your Workstation Interiors With Stylish Office Furniture
OC Office Furniture welcomes you to one of the biggest platforms in the USA for corporate furniture needs. We help businesses by providing economical and high-grade new and used office furniture in Irvine, CA. We offer complete furniture related services right from selling, delivering, installing, buying, liquidating, space planning & maintaining office furniture.
At OC Office Furniture, we keep buying used furniture from companies to remodel them to meet the different needs of clients. Working for more than 30 years in the industry, we understand what and how to install furniture products in workstations to attract clients and visitors. Do you want to sell your old furniture and want to replace it with new furniture in Irvine, give us a quick call? We provide new and used office chairs, desks, used office cubicles, tables, etc. at reasonable prices, fast delivery, and good customer support.
Whether you're opening a startup or want to ensure that your employees have everything to work productively, our modern office furniture is what you look for. Our professionals can help you arrange your office furniture in a better way and organize things creatively.
Are you moving to a small or large workspace? Don't worry, we will help you sort things out and provide used office furniture irvine as per your office needs. If you want to stay ahead of your local competitors, you must decorate office interiors to make clients feel comfortable and happy.
Choose Traditional Office Cubicles To Add Elegance To Your Workspace
Are you planning to hire more employees or want to make a lasting impression on everyone visiting your workstation? Traditional office cubicles can help you achieve your objectives. At OC Office Furniture, we have diverse, modern, and contemporary office cubicles to ensure optimal space usage.
Our cool and personalized office cubicles in Irvine offer a great working environment and help your workspace look systematic and organized. We understand that every business has its different needs and thus, we offer different types of office chairs as per your needs. We have perfect products for businesses that need complete privacy, open seating, optimal privacy, soundproof seating, and many more.
You can get in touch with us for your specific requirements of buying
Standard cubicles - Ideal for any type of business requirements.
Glass stackers - Ideal for required communication & privacy
Adjustable height work surfaces - Ideal for working comfortably for long hours
Manager workstations - Ideal for ensuring thorough supervision
Open bench seating - Ideal for seamless communication
At OC Office Furniture, we offer all options i.e. new and used office cubicles In Irvine for all types of businesses. Entrepreneurs who need customized and special cubicles as per their needs can also rely on us as we can also source them for you.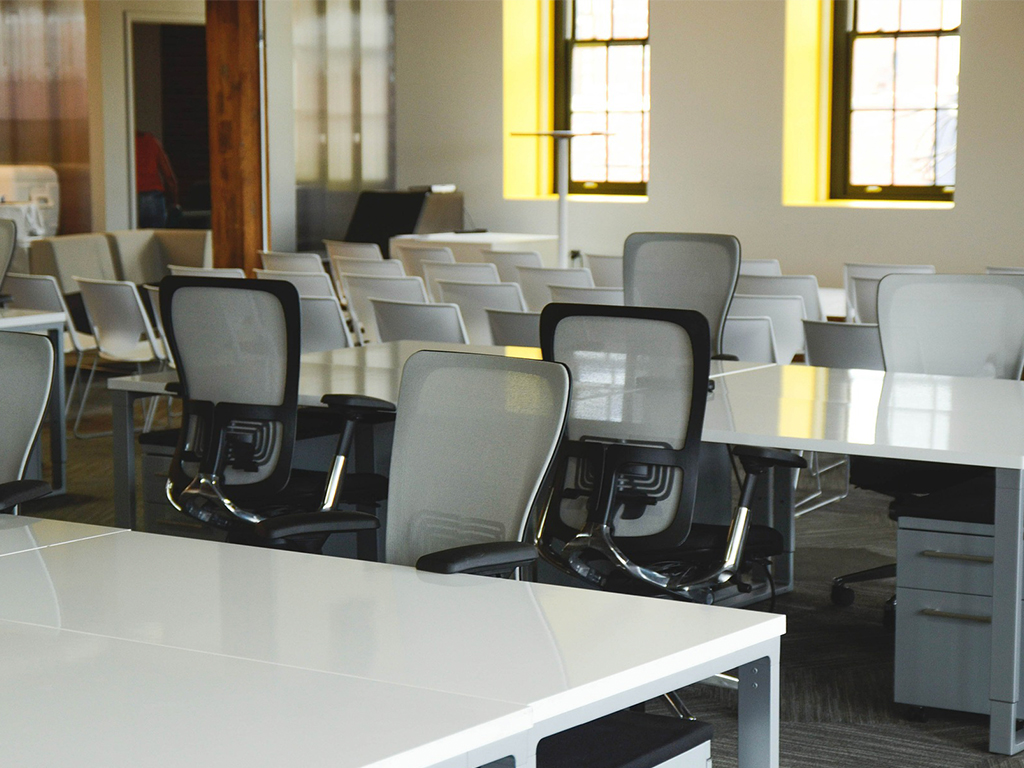 Upgrade Your Workspace With Modern Office Furniture In Irvine CA
Shop for sleek and antique commercial furniture to upgrade and add new looks to your office interiors. Uncover the power of modern office furniture to make your employees feel comfortable and offer better productivity. Our collection of office furniture in Irvine, CA includes products ranging from comfortable chairs to discrete cubicles to top-notch & huge spaced storage cabinets.
Create an exquisite workstation by installing exceptional furniture. Don't worry about the furniture currently used in your office, we also offer low-cost office furniture liquidators services. Forget sacrificing style and functionality to buy furniture items to cover maximum space. With OC Office Furniture, you get elegant, stylish, and practical designs that utilize the space optimally.
See various products you can buy from us for your business workspace in Irvine, CA:
Ergonomic chairs and seating
Modular cubicles
Stylish desk sets
Filing & Storage Systems
Modern tables
OC Office Furniture: One Stop Solution For Diverse Corporate Furniture Services
We are a one-stop solution for all your office furniture service needs. We help businesses from the beginning of planning the right furniture for office needs to disposing of the used furniture. Get ready to save your money and time on finding the right companies for different services. Since our inception, we worked hard and made a stellar reputation as a professional and reliable full-service office furniture irvine, CA.
We specialize in providing a wide range of premium office furniture-related services that are hard to find and our high-standard list of services include:
Last-minute and quick installation of commercial furniture
Providing new office furniture (including chairs, tables, refurbished cubicles, desks, etc.)
Complete Office Repair & Maintenance Services
Used & refurbished office furniture
Assisting in assembling or disassembling shelves units
Plastic moving containers for rental purposes
24/7 internet-based monitoring client inventories
System refurbishing and panel recovering service
Economical & Competitive liquidation services
Professional project management
Get Professional CAD & Office Planning Service In Irvine, California
Are you ready to give your office space a makeover? OC Office Furniture utilizes crucial technology like CAD (Computer-Aided Design) to create clever and smart designs to make it an inspiring workspace?
Effectively planned and professional workspace raises the productivity and morale of employees. To make sure everyone visiting your office gets impressed and is persuaded to buy your products/services. With our professional office space planning service, you'll get open, clean, and specially designed zones that will maximize space and boost individual & collaborative work.
OC Office Furniture will help you create an innovative workstation that connects teams to work together to accomplish your business objectives. Your workspace represents your company, its goals, and its beliefs, so, it's important to connect with the best & professional office space planner in Irvine, California.
Best Relocation And Move Management By Highly Experienced Specialists
At OC Office Furniture, we have technicians with proper training and experience to handle your delicate and cherished furniture. If you are planning to move your corporate office to a new destination, you must rely on Irvine Office Movers & Installers. We understand the importance of efficiency and meeting deadlines, so, our employees will go the extra mile to assure safety and minimum downtime.
When you hire OC Office Furniture to move your office furniture in Irvine, California, you can expect:
Same-day or last-minute relocation services
Realistic schedules and guaranteed satisfaction
No disruption in office work & after-hours moving services
Corporate relocation by licensed and insured professional movers
Why Choose OC Office Furniture For Corporate Requirements in Irvine California?
OC Office Furniture is a one-stop and renowned platform for all types of corporate services. We have been serving businesses with office needs in Irvine for more than a decade. Our expertise lies in manufacturing new furniture, remodelling used furniture and providing cost-effective office services. With us, you're sure to enjoy:
High-quality and budget-friendly new and used furniture
Highly professional Office Space Design Planning
Systemized and organized furniture installation
On-time and last-minute delivery services
Office Furniture Warehousing and delivery services
Low-cost Furniture liquidation services
We understand how challenging it is to find different reliable vendors for buying and selling modular office furniture, cheap liquidating services, movers and packers. This is why we help businesses in Irvine CA by providing everything that a business needs. Choosing us will give you competitive advantages and you can rely on us because:
We have experience of more than one decade in manufacturing and remodelling new and used office furniture.
We offer repair, maintenance, moving, and management services across all corners of California, Los Angeles, etc.
We provide our customers with the flexibility to choose customized furniture to meet their business requirements.
With us, you'll get 24/7 services and support for any business needs or queries.

New Used Office Furniture Irvine CA