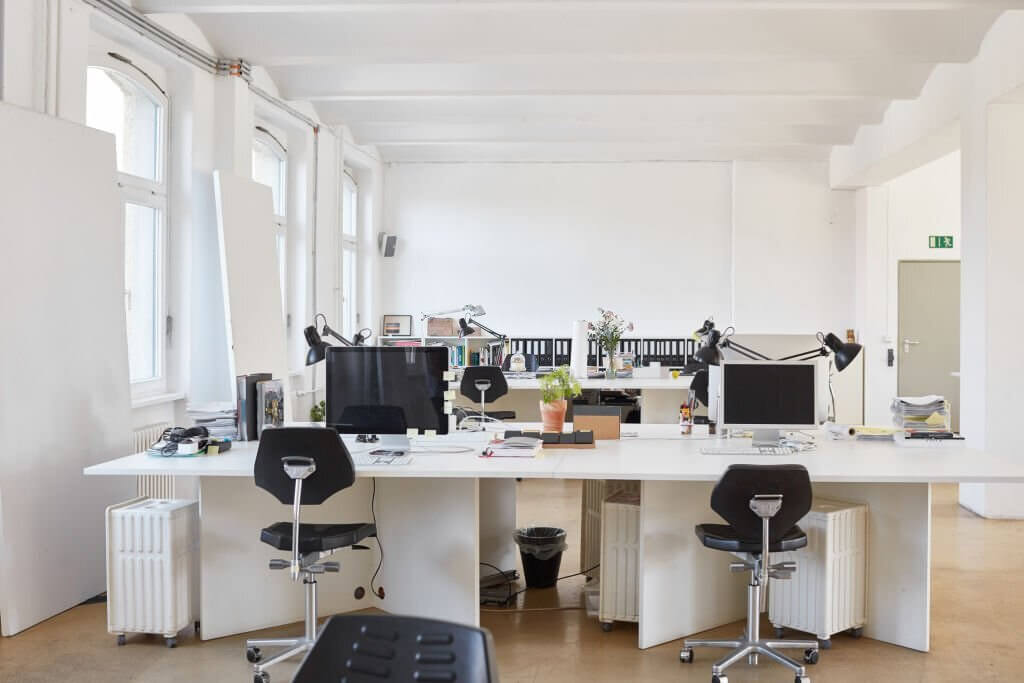 Upgrade Your Old & Uncomfortable Furniture With Modern & Comfy Office Furniture
OC Office Furniture is committed to providing a better value within a short time to customers all over the nation. We have been recognized as one of the best furniture stores to buy new and used office cubicles, chairs, tables, desk sets, etc. OC Office Furniture is a popular brand providing quality products at an affordable price and within the defined deadline. Our team takes the pride in offering world-class furniture and services in a defined and customized way.
We specialize in manufacturing exceptionally innovative and cost-effective office furniture in Fountain Valley. We are experts in executing mega as well as multi-location projects without compromising on the quality and requirements of our clients. For over 30 years, we have been committed to offering 100% customer satisfaction, superior quality, and budget-friendly office furniture and services.
We have not limited ourselves to providing new and used cubicles, desk sets, tables, chairs, and filing & storage cabinets. We also offer professional office space planning, delivery, installation, liquidating, repair, and management services.
Get in touch with us to get the benefit of buying office furniture and availing of furniture services at a one-stop shop in Fountain Valley.
OC Office Furniture Offers Highly Customized Office Furniture Solutions
Since inception, we have been working hard to give our customers the freedom to buy office supplies and furniture services, all from one store. We understand how difficult it is to find various stores just to get a few types of products or services. Right from office cubicles to entire office furniture, we helped in designing and installation of office furniture in an optimized manner.
With us, you get the access to customize your service packages and can include whatever you need. We help startups, medium-scale as well as big corporations with affordable and luxurious office furniture and services. Our furniture stock includes products of different designs, shapes, and styles to meet the varying needs of customers. Here is the list of services that we provide and help you meet your needs:
Creative Interior arrangement & office space planning services
Commercial office furniture delivery and installation services
Day and night internet-based monitoring of stocks
Advantageous nationwide office furniture liquidating services
Buying and selling new and used office furniture at reasonable costs
Plastic moving containers or cabinets for rent for a smooth relocation
Seamless and qualified moving and relocation services
Full-service office furniture installation and maintenance services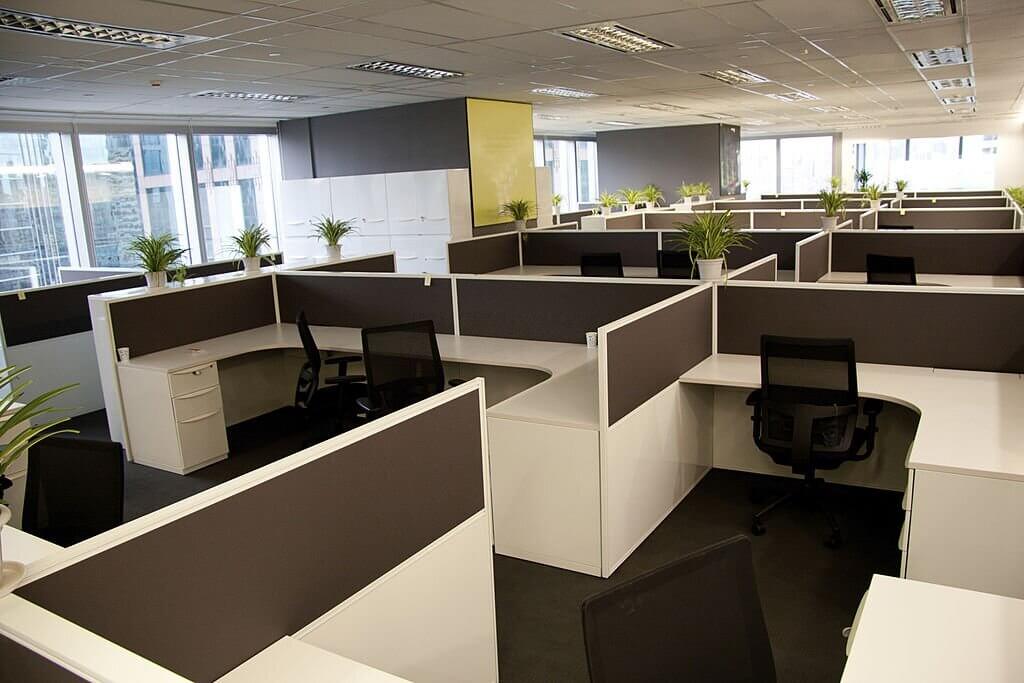 High-Grade Used Office Cubicle Available At Highly Affordable Prices
At OC Office Furniture, our experts repair and remodel purchased furniture and make them brand new. Buying used cubicles can help you a lot of money that you can further invest in other office essentials. We only provide furniture items that pass the screening and other necessary tests to show reliability and durability. We are highly selective about every item present in our stock and thus we never compromise on the quality of our products. We purchase furniture from various offices around the nation and further customize them for ergonomics, soundproofing, appearance, and functionality.
We are the trusted furniture store to buy new and refurbished cubicles in Fountain Valley. Get standard used cubicles for your office that offer privacy, reduced visual distractions, and are highly spaces to enjoy working. We have different types of used office cubicles such as open-plan, a low partition, co-working, and team-based. With us, you'll get high-quality, environment-friendly, and low-priced used cubicles to boost productivity and reflect your company's image.
What Sets OC Office Furniture Apart From Its Competitors?
For over 30 years of experience in helping businesses with new and used office furniture, we have made a huge customer base. This became possible only because we believe in satisfying customers by fulfilling their needs within their budget. We work hard just to ensure that every customer buys products from us with full confidence and no doubt in their mind. Our commitment is to offer you high-quality, durable office furnishings to add a great addition to your office space. Here is how we are different from our competitors in the industry:
Our furniture is inspected and tested by professionals before giving it to you.
We offer office furnishings that are inspected, clean, sanitized, and protected.
We provide personalized service and make your shopping experience amazing.
Easy and flexible return policy if you're not satisfied with the products.
Highly professional affordable delivery, installation, repair, space planning, and management services.
We make it convenient for you to purchase any office furniture product online & will deliver it to your doorstep.
Modern Office Furniture Catalog For Your Fountain Valley Workspace
Are you planning to redesign or upgrade your office in Fountain Valley? One of the best ways to add new looks and creativity to your workspace is by replacing the old furniture. Get new and used office furniture from OC Office Furniture at reasonable prices. Buy quality and modern office furniture to meet your business's requirements. Let professionals transform your office structure and layout with the help of contemporary office furniture and artistic creativity.
Here's our defined catalog from which you can choose and customize your order as per your needs:
Stylish shared workstations
Versatile and executive desk sets
Comfortable and ergonomic office chairs
Sturdy and modular tables
Vintage new & used office cubicles
Customized filing and storage systems
Smart, Stress-Free, & Skilled Commercial Office Moving Services
Our professional office movers and coordinators will work with you to ease your stress coordinate everything to make a successful move. We understand that an office move is way more than just shifting office furniture. Along with helping you with creative office space planning in Fountain Valley, we help clients choose the right furniture to make their office outshine, deliver and also install them optimally.
Right from safe packing, secure assembling or disassembling, technical support, and minimal disruptive relocation services, we've got you covered. We offer a professional office relocation service and our moving services include:
Conducting a physical survey of your new office premises, furniture, and other equipment.
Providing after office hours moving service with minimum or no disruption at all.
Supervisory personnel to coordinate and make the office moving process smooth and successful.
Providing required manpower for packing, lifting, assembling, disassembling and other services.
Vehicle and equipment required for moving office furniture safely and securely from source to your destination
Installation and assembling of office furniture at your new office destination in a creative manner
Why Choose OC Office Furniture For Exclusive Furniture & Services?
OC Office Furniture is a trusted store to get new and used office cubicles, tables, chairs, etc. and the related services in Fountain Valley. To make your employees and clients feel comfortable and inspired, we have modern and sleek office furniture. We are working with the goal to help all Fountain Valley businesses by providing them with trendy and budget-friendly furniture.
We are different from our competitors as we help you get everything under one roof. You can get high-quality furniture for your office at reasonable prices. Now only this we help you with delivery, installation, repair, liquidating, space planning, warehousing, and management services. We are available 24/7 to help you at the last moment or at a short notice. Having more than 30 years of experience in the industry helps us clearly understand the needs of our customers.

New Used Office Furniture Fountain Valley CA