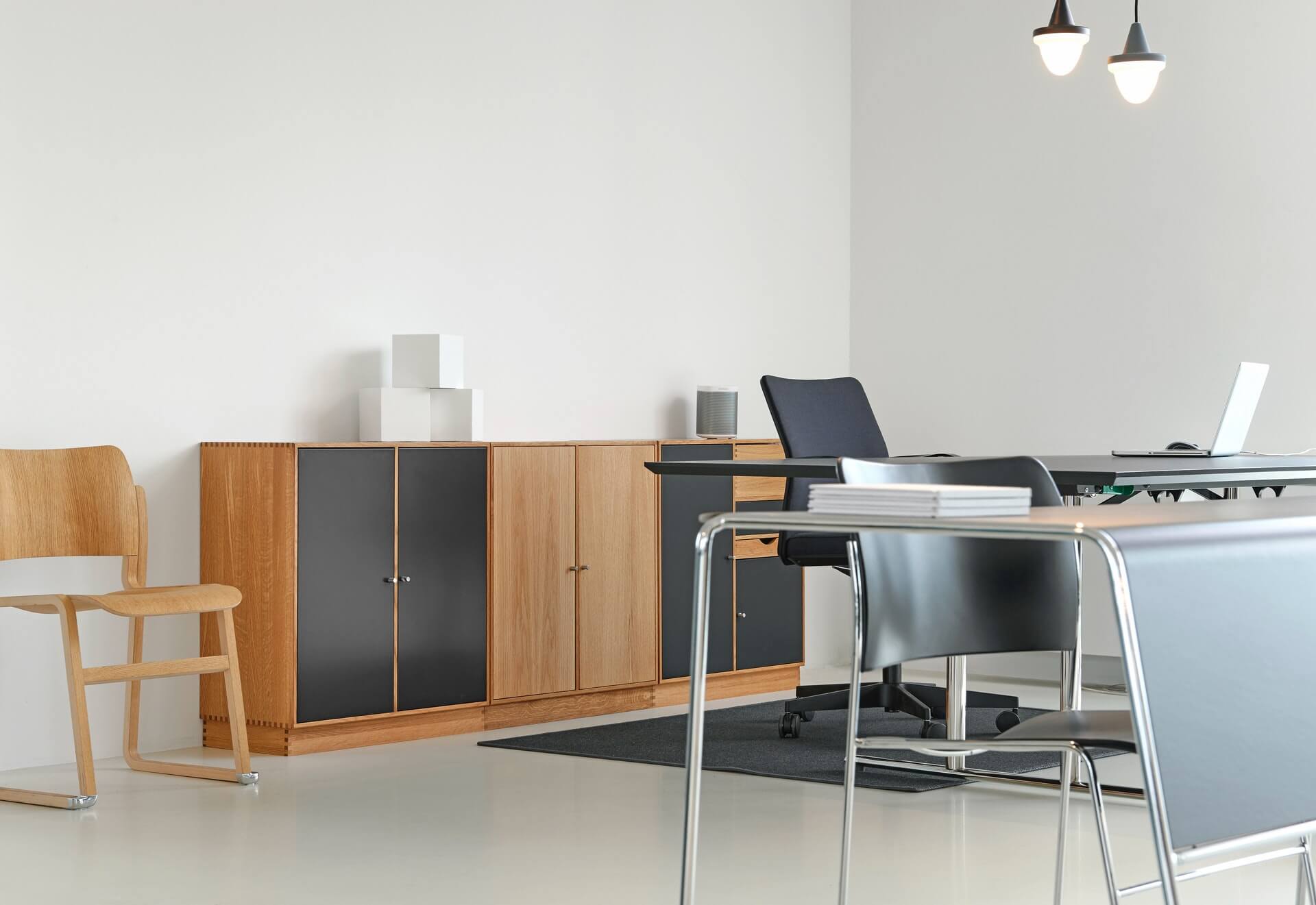 Best New & Used Office Furniture In Century City
OC Office Furniture is different from others in the industry as we empower customers by offering them choices. They can connect with us to choose and buy brand new as well as used office furniture in Orange County. We welcome clients with open arms and help them in every step from planning, selection, and purchasing, to the installation of office furniture in their corporate office spaces. We are on a mission to help and make our customers happy, not to launder money. With us, you can buy both new and used office furniture in Century City as we offer everything at affordable prices.
We have different teams of qualified, certified, and trained professionals in their own tasks. There are expert movers, office space planners, strategists, consultors, technicians, managers, etc. All of them collectively make your experience with our team amazing and memorable. OC Office Furniture is helping and serving clients in various cities in California for over 30 years. We partner with various industry experts and help you make strategic decisions to fulfill your requirements seamlessly.
Whether you own a startup business or a large corporation, we're here to help you. With us, you'll get access to a wide range of office cubicles, chairs, desk sets, workstations, etc. of different styles and designs. Our specialists will help you choose the right furniture for your office interiors to add more beauty to them.
We have new and used office furniture for different types of businesses in Century City. Get in touch with us now to get the best quotes on office furniture and services.
Premium & Affordable Office Furniture Services For Century City Enterprises
Several Century City entrepreneurs trust us and won't go anywhere because we offer unparallel, inexpensive, and valuable services. OC Office Furniture is a one-stop-shop for those who are looking to buy office furniture as well as related services. Our professionals will hold your hands tight and help you get an office space that is appealing as well as productive. We help you choose classy, modern, and appropriate office furniture which increases the beauty of your office space.
You can customize your service package and include them as per your requirements. OC Office Furniture is always there to help all types of businesses whether it's a startup, medium-scale, or large corporation. We help you provide comfortable, modern, and durable office furniture to match your office interiors and add luxurious looks. Here's how we can help you:
Quick delivery and installation of office furniture
Buy and sell new or pre-owned office furniture
Comprehensive furniture repair and maintenance
24/7 monitoring of client inventories
Economical and fair liquidation services
Storage containers on rent for safe moving
Professional office relocation services
Office space planning using CAD software


Classic & High-Quality Used Cubicles At Highly Competitive Prices
Our professionals at OC Office Furniture repair and renovate pre-owned furniture to make it look brand new. Purchasing used cubicles can save you a lot of money, which you can put towards other office necessities. We only sell furniture that has passed all of the essential screening and testing to demonstrate its durability and reliability. We carefully choose and add each item to our inventory, ensuring that the quality of our items is never compromised. We buy furniture from different offices across California and customize it for aesthetics, soundproofing, ergonomics, and functionality.
Our used cubicles are not only environmentally friendly but they also make your workspace look appealing and organized. Our experts have years of experience working with numerous clients and thus they know that every business is different in one or another way. Thus we deeply understand your vision, goals, niche, and requirements to offer you the best office cubicles. We have a wide variety of cubicles that offer complete optimal privacy, comfortable seating, soundproof walls, and more.
With us, you can get various kinds of used cubicles as per your business requirements:
Standard cubicles for all types of businesses and requirements
Glass stackers for both privacy and required communication
Manager workstations to assure thorough supervision
Open-bench workstations for seamless communication


Different Types Of Office Furniture For Your Business Needs
Every enterprise deserves an exquisite and inventive office, and it doesn't have to cost a million dollars to achieve it. In Century City, California, we provide an eclectic choice of sleek and trendy new and used office furniture at affordable pricing. Forget about sacrificing aesthetics and usefulness in order to utilize most of the workspace. To upgrade and add fresh appearances to your workplace interiors, shop for elegant and antique business furniture. Install high-grade furniture to create an exquisite workspace. There's no need to be concerned about the current furnishings in your office; we also provide low-cost office furniture liquidation services.
Our expert office space planners will visit and review your workspace to help you get the most out of it. They utilize advanced technical software such as CAD to offer optimized and profitable office space planning services. This way you'll get the best office designs and appropriate furniture that suits perfectly your interiors. Our products catalog includes:
Modular & comfortable chairs
High-Grade & Affordable cubicles
Aesthetic and reliable tables
Affordable rental storage cabinets
Traditional & elegant desk sets


Safe And Stress-Free Office Moving Services For Century City Corporates
We at OC Office Furniture believe that our job is not completed until we help clients get their furniture installed in their offices. We offer affordable office relocation services to help you stay stress-free whenever you decide to buy new furniture. To enjoy easy and well-organized workplace moves, hire OC Office Furniture's professional office moving services. Our professional movers will assist you with an unlimited number of processes that are necessary and can result in a loss of money and time if not completed on time. We will hold your hand throughout the process, from disassembly through loading, delivery, installation, and proper reinstallation.
We offer all of the resources necessary to complete a successful office relocation with minimal downtime; allowing you to keep working during normal business hours. With us, you'll enjoy office moving services in Century City, you'll enjoy working with trained and experienced professionals.
Create Smart Office Interiors With Best Office Space Planning Service
Thinking of remodeling your workspace by utilizing the office space is the best possible way. OC Office Furniture has professional space planners in the team who have gained expertise in utilizing every centimeter optimally. Specialists will visit your office and inspect the layout and structure of your office to plan everything accordingly. This helps them in creating floor plans and planning furniture spaces creatively.
To help you get a clear picture of how your office will look after keeping everything in place, we'll design 2D & 3D floor plans. We have technicians who are experts in using high-tech software like CAD to help you see realistic pictures. Appealing workspace tends to attract more customers and inspire investors to invest in your team.
How OC Office Furniture Is The Right Partner For Your Corporate Furniture Needs?
OC Office Furniture has been assisting businesses in expanding and recruiting new customers. We provide the most comprehensive selection of new and used office furniture in Pasadena, with a focus on quality and value.
We have now built a large customer base and are recognized as an industry leader as we have been working hard for 30 years and serving the office furniture demands of many firms. People in Century City CA are looking for economical and modern office furniture, and we do our best to provide them with high-quality, long-lasting products.
We don't only want to make money; we want to establish a large and satisfied consumer base.
We have over a decade of expertise in designing and remodeling new and old office furniture.
We provide repair, maintenance, relocating, and management services throughout California, including Los Angeles.
We give our customers the option of selecting customized furniture to match their specific company needs.
We give our customers the option of selecting customized furniture to match their specific company needs.
With us, you'll have access to services and support 24 hours a day, seven days a week for any business needs or questions.



Revamp Your Century City Workspace With Office Furniture