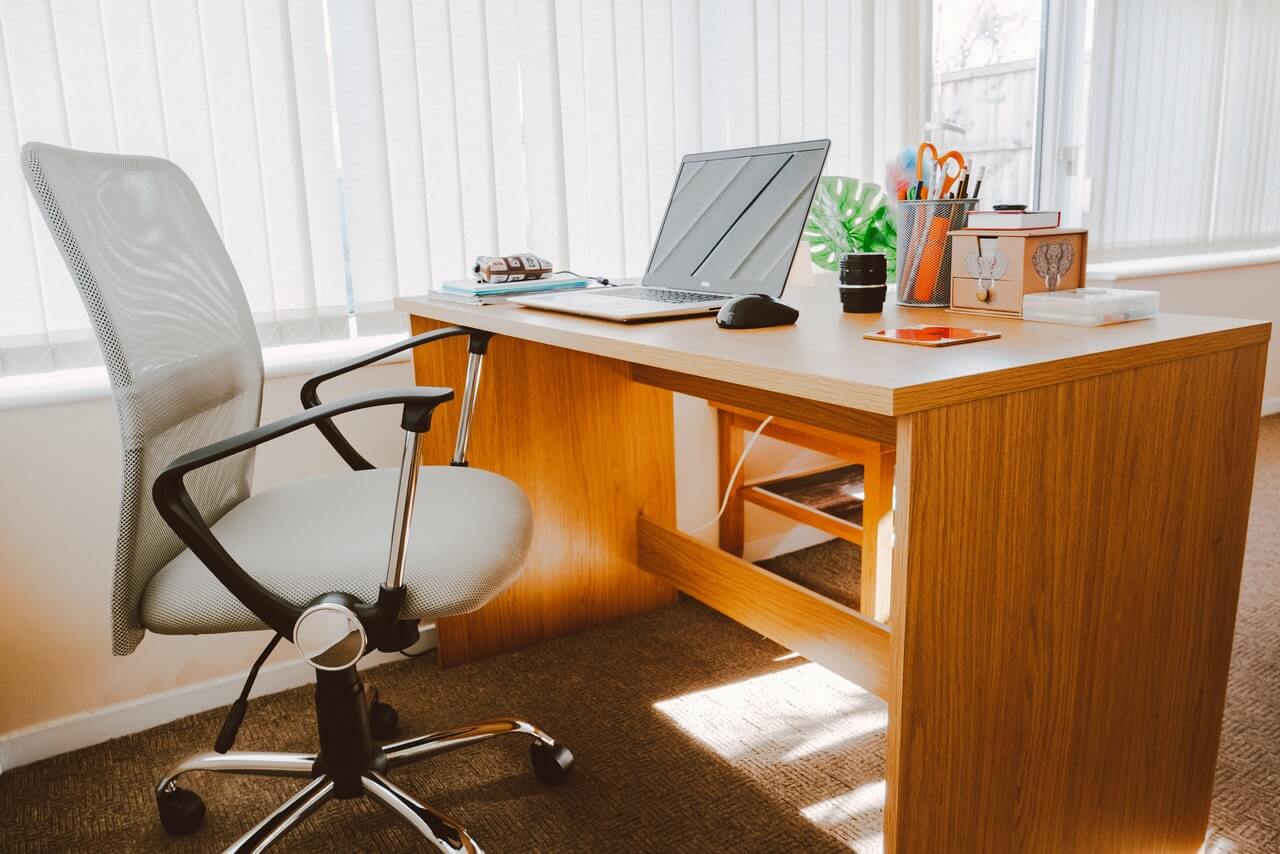 Best New & Used Office Furniture In Buena Park Corporates
OC Office Furniture is a leader in new and used office furniture that serves businesses in all cities of California. We serve all types of businesses no matter what their size is. If you own a startup, medium-sized, or large-scale company, we're all ready to serve you with affordable furniture and services in Buena Park. We are recognized as one of the reliable furniture stores in Buena Park and help businesses with modern and durable office furniture needs.
Enthusiastic entrepreneurs always try to do innovations in their workspaces to improve and grow their businesses. Having the right office space planning strategy and contemporary furniture installed there can add more value to your business. Leaving a markable first impression on visitors and clients can increase your brand's reputation locally as well as online. OC Office Furniture understands the value of time and money and thus provides valuable products and services. We are a one-stop shop for all your furniture needs and various corporate services. Our experts will help you choose the right furniture as per your office space, delivery & installation, repair & maintenance, system refurbishing & system paneling, office relocation, and storage services.
If you're planning to open your business in Buena Park and need a reliable furniture store, we've got you covered. We hold the hands of businesses strongly right from office space planning to buy affordable furniture to installing them in an optimized manner.
Eco-Friendly & Durable Used Office Cubicles For Buena Park Businesses
OC Office Furniture helps you give a new face to your workspace with budget-friendly used office cubicles. Buying used cubicles will save a huge amount of your money as well as your time. With us, you'll get the best-in-condition, low-priced, comfortable, and eco-friendly office cubicles for your business needs. We buy products from offices that are almost new in condition and you need not worry about their quality. As our experts further customize and test them in order to make sure you get the best from us.
OC Office Furniture provides aesthetically pleasing and eco-friendly furniture that maintains the appropriate distance and professionalism in the workspace. Installing such open used cubicles in your office can help you and your staff work in a healthy atmosphere. These cubicles are branded and are tested thoroughly to check their quality, reliability, and durability aspects. We help you transform your workspace looks by providing you with modern and contemporary furniture at competitive prices.
Get A Glimpse Of Our Exclusive & Cost-Effective Office Furniture Catalog
Stop sacrificing good quality to have an innovative and attractive office presence. With OC Office Furniture, you are definitely going to save money and time by buying quality, modern and attractive office furniture. We help you provide modern office furniture to craft an ideal work environment that comprises comfort, freedom, and sophistication.
Do not forget to revamp conference rooms, break rooms, huddle areas, open-plan workstations, or executive offices? Well, these are the areas where big ideas and innovative solutions are born and valuable deals are closed. Browse our modern new and used office furniture styles in Buena Park to build inspiring and productive office interiors.
Have a look at the updated and classy office furniture list to revamp your professional workspace:
Modular new and used cubicles
Ergonomic and relaxing chairs
Versatile and stylish office desk sets.
Massive-spaced storage and filing systems
Vintage and sturdy office tables


Office Space Planning Using Emerging Technology To Get A Perfect Workspace
We help you convert your vision into reality i.e. with a 3D rendering office space planning service, you'll be able to see how your workspace will look with furniture. This way you'll be able to plan and create the layout the way you want. You can plan and finalize looks in an optimized way and utilize maximum space. This will help you create the perfect office interior design and layout. Get ready to remodel your office interiors and inspire visitors and clients.
Our team includes skilled and experienced office furniture space planners who are committed to providing interesting, innovative, healthy, and visually appealing solutions.
Our team will help you choose the right furniture to enhance the beauty of your office interiors.
They will help you finalize the best layout as per your office building infrastructure.
We will help you install the furniture not only to fit the space but to improve productivity.
We help you with minor things that play an important role e.g. deciding the appropriate amount of space between cubicles and workstations.


Insured Office Relocation & Move Management By Professional Movers
We believe that our job is not completed until we help you install the office furniture in your office. Our professional and experienced office movers will help you turn your office relocation into an exciting move. We help you enjoy a stress-free, smart, and comfortable office move that ensures no disruption in your office work. OC Office Furniture is the leading office moving company in Buena Park and helps several businesses with safe packing, storing facilities, and moving office furniture from one location to another.
We will assign a dedicated manager who will supervise the entire moving process and ensure smooth office relocation. Our dedicated movers help small and large businesses with professional packing and moving services. With minimal disruption in office relocation in Buena Park, you don't have to worry about anything. We'll handle everything for you right from the loading, disassembling, installation, delivery, and accurate reassembling of your office furniture.
Competent & Premium Office Furniture Services For Buena Park Businesses
OC Office furniture is a full-service company in Buena Park. We help businesses in purchasing new and used office furniture and get the benefit of all related services. We do not leave our clients in the middle of the way, instead, we help you in setting up their office. We are known as a renowned furniture store in Buena Park because our clients do not have to rely on others for office furniture and related services. With 30 years of experience in the corporate furniture industry, we have now gained specialization in various areas.
Last-minute and quick delivery and installation of office furniture
Providing new and used office cubicles, tables, chairs, etc. at affordable prices
Fair and economical office furniture liquidating services
Professional office moving and relocation services
Office furniture repair and management services
Plastic containers on rent for office moving
Internet-based inventories monitoring services
Office space planning using CAD software




Why Choose OC Office Furniture For Your Corporate Needs?
OC Office Furniture is a lot more than a furniture store, experts in our team are dedicated to helping entrepreneurs with their requirements and satisfying them with professional services. We have been working for over 30 years and are constantly trying to evolve ourselves to meet the needs of our valuable clients. With us, you'll get modern new, and reliable used office furniture at reasonable prices. You'll get everything for your business needs right from new and refurbished cubicles, ergonomics chairs, durable tables, modular workstations, and vintage desk sets.
When you're with us, you need not worry about the delivery and installation of office furniture. Right from optimal office space planning, delivery & installation, repair & maintenance, liquidation, and project management, we've got you covered. We help clients 24/7 with their queries and corporate needs. If you're looking for office furniture or related services, feel free to contact us anytime.
High-Grade Office Furniture For Buena Park Corporates