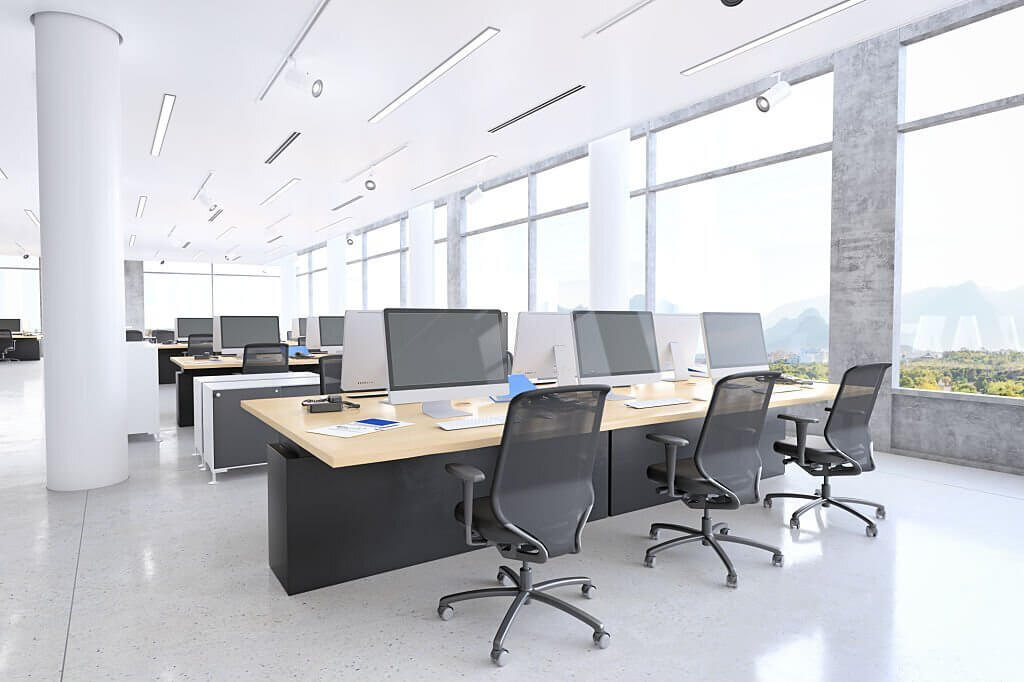 Get Quality New & Used Furniture For Your Productive Workspace
Whether you own a startup or a large company, OC Office Furniture can help you get a new perspective of workspace with our contemporary new and used office furniture. With working experience of more than three decades, we helped several Anaheim organizations get inspiration and required motivation. We understand that every business is different and has a different set of requirements and to fulfill them special attention is required. To accomplish every need of Anaheim businesses, we at OC Office Furniture, offer all types of office furniture and related services.
We have office furniture of every imaginable style and design, right from royal and classic to sleek and elegant. Choose used cubicles and office desks in Anaheim that best suit your brand. Enhance your workspace with modern office furnishings to help your employees stay productive and motivated. Pick the coordinating decor that always makes your guests feel welcome. The style of your office can make a huge difference and help you differentiate from others.
With OC Office Furniture, finding ideal office furnishings and related services such as delivery, installation, repairing, and management of furniture in one place will be easy and convenient. So, get in touch with us to bring creativity to your modern workplace in Anaheim, California.
Full-Customized Premium Office Services & Solutions At Affordable Prices
The secret of our huge happy and satisfied customer base is the unparalleled services that we offer at competitive prices. Along with high-quality new and used office furniture, we provide budget-friendly furniture services. Whatever the size of the office, we help you make your workspace productive. We hold your hand tight at every stage right from planning and creating an efficient office environment to selecting and buying furniture that reflects your brand's reputation and core values.
We let you customize your service packages that are equipped with solutions to handle your office furniture needs. Our list of low-priced office furniture solutions that help Anaheim businesses increase their brand reputation include:
Innovative Interior design & office space planning services
Commercial delivery and installation services
All day and all night internet-based monitoring of inventories
Profitable nationwide office liquidator services
Buying and selling new and used office furniture
Plastic moving containers for rent for a smooth relocation
Seamless and professional moving and relocation services
Full-service office furniture repair and maintenance services
This is just a quick glance at our list of services, to know more about our services and ways how we can help you in setting up your business, you must see all our services.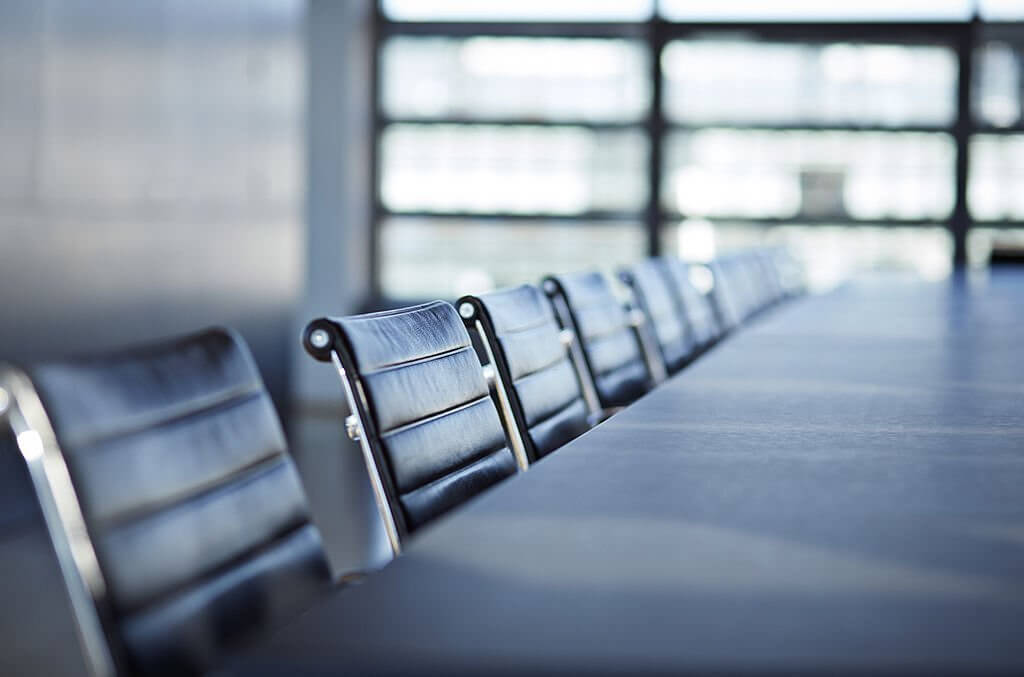 Exclusive Catalog To Renovate and Strengthen Your Anaheim Business
Every business deserves a beautiful and innovative workspace and to achieve that you don't have to spend a million dollars. Our eclectic range of sleek and stylish new and used office furniture in Anaheim, California is available at reasonable prices. We have a team of experienced employees who will help you create a work environment where you and your dedicated staff can work wonders.
Our knowledgeable and talented experts will review your Office Furniture Space Planning using CAD software they will do office space planning. Also, they'll help you in office designing and selecting systemized office furniture. With us, you can shop for various kinds of office furniture such as:
Industrial style chairs and modular seating
Clean and modern office cubicles and workstations
Versatile and affordable desk sets with storage options
Vintage and large storage filing and storage systems
Elegant and durable tables for various purposes
Now you no longer have to visit various vendors to purchase furniture for different rooms or places in your office. At OC Office Furniture, you can buy new and used office furniture in Anaheim, CA required for:
Conference rooms
Break rooms
Private cabins
Training rooms
Open-floor workspace
Storage rooms
Why Choose Us To Buy Compelling Office Furniture In Pasadena?
OC Office Furniture is a leading full-service commercial office furniture dealership in Pasadena, California. About 30 years ago, we started with just a belief that we have to help businesses around the world to get a good and healthy work environment. Since then we have been working hard and now got experience in understanding clients' needs and preferences. We have experience in making mid-century traditional furniture as well as the latest contemporary designed furniture.
We assist businesses with various furniture services to create an innovative workspace that appeals to youth, boosts productivity, increases job satisfaction. Here are the steps by which you can start working with us:
You can directly get in touch with us via call and book an appointment and know more about our products and services.
You can schedule an appointment and visit our store to see the wide collection of furniture.
You can make a purchase by selecting the furniture of your choice and customizing your order.
After completion of your purchasing process, our professionals will deliver and install it at your workplace.
You can also sell your old furniture to us or we can help repair and maintain them for you.
Enrich Your Open-Floor Workspace With Incredible Office Cubicles
Get efficient, sleek, and personalized office cubicles and workstations to give your employees a comfy workplace to boost their creativity and productivity. The popularity of open-floor workstations is increasing as it improves communication, brings teams together, and maintains the required privacy.
With perfect office cubicles for an ideal layout, employers can retain skilled, and valuable employees for a long time. This also helps in contributing to achieving organizational objectives, enhancing companies' efficiency, and overall overhead costs. Win everyone's heart by installing used office cubicles in Pasadena offices to get:
Unique & personalized office design: Get dedicated and modern office cubicles to let your employees feel as they're working in their personal and private cabin. Our specially designed cubicles and workstations help reduce the noise, offer more privacy, and also maintain the togetherness of employees. Give your workers the freedom to decorate their workstations as per their preferences to make them focus and enjoy working.
Layout flexibility for great success: We provide you with cubicles that are attractive, greatly designed, as well as offer layout flexibility. Cubicle clusters are proven successful in B3B company and corporate environments. Being paired with co-workers, the private workstations let employees enjoy a sense of inclusivity.
Dedicated drop-zone office environment: Our office cubicles are ideal for drop-zone office environments. They can easily serve as drop-zones in job-sharing scenarios where employees work as full or part-time remote workers.
Leverage Our Expertise In Office Planning To Create An Ideal Workspace
OC Office Furniture will craft an amazing workspace that will make your competitors jealous. We help you make every centimeter in your office count. Our experts will inspect the complete space and convert it into a space that you'll surely love. We utilize the latest technology for office space planning in Pasadena, California to maximize the use of office space.
Our experts will create CAD diagrams or 2D & 3D space plans to show you a detailed picture. Get ready to turn your dull and dead space into a live, functional, and productive workspace. Experts understand how to utilize this software in the best way possible to help you get a high ROI. The major factors that set us apart in the market are the amount of time and the level of devotion we give to designing and installing furniture in your Pasadena office.
How OC Office Furniture Is Different From Competitors?
OC Office Furniture has been helping businesses in their growth and attracting more clients. We offer the widest collection of new and used office furniture in Pasadena that is a blend of quality and cost-effective features. We are dedicated to providing our clients with the best quality office furniture at reasonable prices and affordable services. Here are our key differentiating factors:
More than 30 years of working experience
State-of-the-art office furniture and services
Team of dedicated and professional manufacturers and workforce
Expert in commercial furniture delivery and installation
Experienced professionals for corporate moving and relocation services
We do everything in-house from design to completion of the process
Best repair and maintenance services provider
Expertise in commercial furniture moving and warehouse storage

New Used Office Furniture Anaheim CA