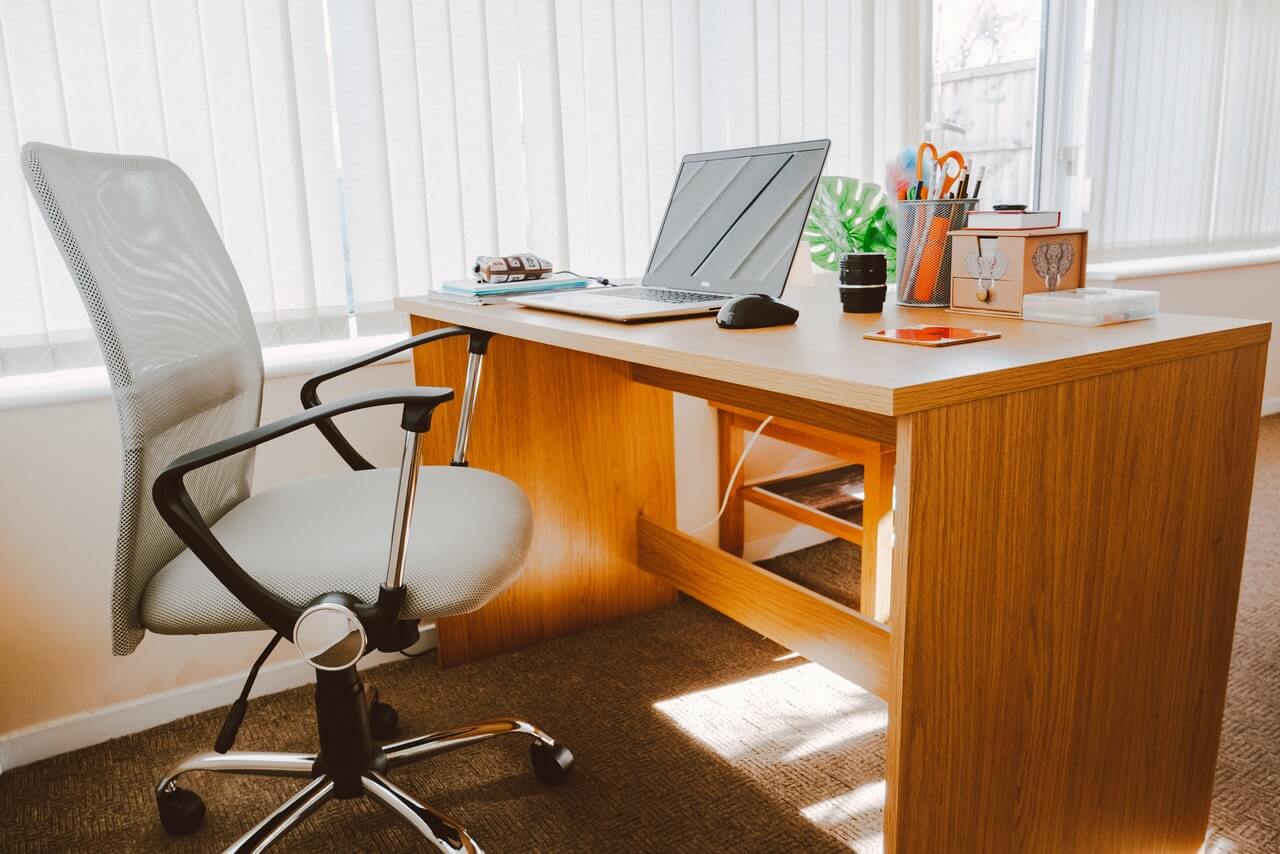 Revamp Your Pasadena Workplace With Premium Office Furniture
Get ready to work with the professional commercial office furniture products and services provider in Pasadena. OC Office Furniture is one the best commercial office furniture company helping Pasadena businesses with modern office furniture and other solutions. We strive to help companies of all sizes to get innovative and luxurious new and used office furniture.
OC Office Furniture is a one-stop-shop for buying all types of office furniture and related services. Whether you own a small or big size corporate office, our experts will make your workspace productive and organized. We help businesses with various services right from selling, delivering, and properly installing new office furniture to buying and liquidating used furniture. With creative office furniture space planning, our specialists make sure to use the maximum office space and make it look creative and attractive.
Are you planning to sell your old and dull furniture and want to convert it into a modern workspace? Don't worry, we've got you covered. We'll buy the used office furniture and replace it with new, contemporary, and productive office furniture.
We understand that finding a reliable office furniture store to buy super quality and budget-friendly furniture for corporations is not a cakewalk. Thus, we work hard and keep upgrading our inventory to satisfy our valuable clients.
OC Office Furniture Offering Tailored And Luxury Office Solutions
OC Office Furniture is a full-service company that helps enterprises in planning, purchasing, and installing furniture in Pasadena offices. Since inception, we've been helping and fulfilling business requirements and have now gained a great reputation in the industry. Over the past 30 years operating and serving many organizations, we have gained a lot of knowledge and expertise in various fields:
Commercial Delivery And Installation Of Office Furniture At Last Moment
Buying And Selling New & Used Office Furniture
Plastic Moving Containers For Storage On Rent
Affordable And Fair Value Liquidation Services
Dedicated And Specialized Project Management Services
Office Moving And Relocation Services
24/7 warehousing and delivery services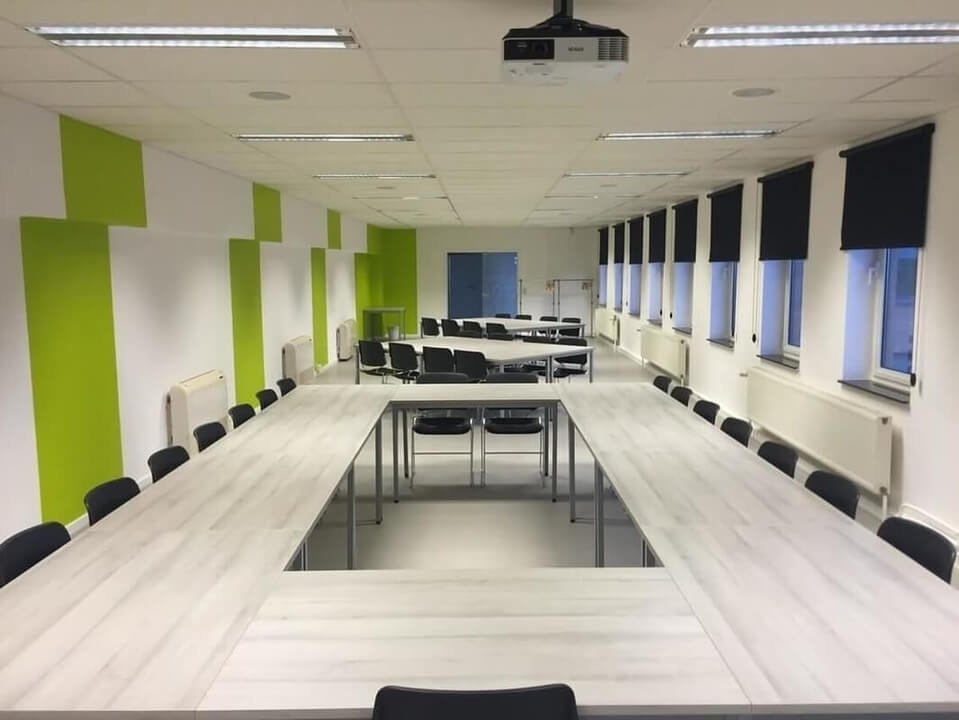 Discover High-Quality Office Furniture To Revamp Your Workspace
At OC Office Furniture, we don't want you to believe that for a good appearance you have to sacrifice quality. We let our valuable clients enjoy modern and elegant furniture of superior quality. Our luxurious office furniture in Pasadena is a balance between quality and looks. We offer stylish, classic, premium quality furniture that is long-lasting. Now get the freedom to design your office as you dreamed of with our complimentary new and used office furniture.
Discover what options we have for you to choose from to make your workplace functional and inviting. Here is the list of different products that you may need for your organization:
Modular cubicles and workstations
Ergonomics office chairs and seating
Different sized and professional tables
Required filing and storage systems
Various specialized desk sets
Why Choose Us For Corporate Furniture Needs Pasadena, California?
OC Office Furniture is more than just an office furniture store, we are dedicated to satisfying the requirements of our clients. Since inception, we have been updating ourselves to meet the needs of different businesses operating in diverse industries. We are creating furniture for various IT offices, call centers, banks, home offices, etc. We offer various types of furniture like chairs, tables, desk sets, cubicles, workstations, storage systems, and more. Along with that, we also help companies by purchasing their old furniture, delivering and installation of new furniture, office space planning, repairing, and liquidating furniture.
The key factor that differentiates us from other competitors is that we have experience of more than 30 years in the industry.
We help in repairing and remodeling used furniture and also convenient delivery and installation of new and refurbished furniture anywhere in the country.
We let our clients have the flexibility to choose office furniture as per their office needs and make it look elegant.
We work 24 hours a day and 7 days a week and thus you can contact us anytime for any queries or services you need.
Modular, Elegant, & New Office Cubicles For A Healthy Workspace
Cubicles are the icon of any business workspace that makes it productive, collaborative, and expressive. OC Office Furniture helps companies by providing affordable, easy to assemble, flexible, and high-quality office cubicles and workstations. Several contemporary offices demand fully customizable cubicles with modern must-haves such as electrical capabilities, designated spaces, and more. Here are the benefits of choosing OC Office Furniture for buying refurbished cubicles in Pasadena:
Advanced-level privacy: Our cubicles are designed in a way to let employees enjoy high privacy when working with confidential or sensitive data. Attending important calls without creating eco or sound prevents nearby people from hearing your conversation. While building a workstation, we ensure that the required allowance is maintained for talking and discussing with colleagues.
Good personalization options: We understand that everyone needs personal space and to ensure this we build workstations that give workers a sense of ownership. Employees are free to personalize their workspace in their own way using posters, quotes, pictures, etc. We offer cubicles of various styles and colors to help you make a strong impression on visitors, employees, and clients.
Economical option: Offering a private cabin/room in the office for every employee is not a feasible option for any company. It might sound luxurious and perfect but there are many flaws in it. To overcome them and offer a feel of private space, we create customized and highly-configured cubicles. Our furniture is affordable and will not burn a hole in your pocket.
Storage facility: We create customized office cubicles to meet the specific needs of our valuable clients. We can build cubicles with shelves or cabinets for each section to store personal supplies. Now employees don't have to trek across the office to get things they need and help in saving their time. This increases their productivity and also offers convenience.







Professional Movers For The Best Office Relocation Services
Professional and experienced office movers can help you turn a stressful move into an exciting task. OC Office Furniture is the best commercial moving company in Pasadena helping several businesses with relocating office furniture, safe packing, and storing facilities. A dedicated manager will be supervising your entire moving process and make sure seamless office relocation.
We help small and large corporates with office relocation from one place to another. You can rely on us for last-minute or same-day office moving. We guarantee satisfaction and our schedules are realistic. We assure no disruption in your office work and also offer the facility of after-hours relocation. We only hire licensed and trained technicians for office relocation. You can contact us anytime to get professional office moving services.
What Makes OC Office Furniture Different From Others?
OC Office Furniture understands that it is not easy to find a trustworthy furniture store in Pasadena for buying and selling office furniture. Thus, we offer a one-stop solution to our clients by providing them with a platform to get everything and all services. We'll help you dispose of old furniture, buy new and elegant furniture, affordable liquidating, moving, and packing services, and office furniture space planning services in Pasadena, CA. Here are our key differentiators:
We have more than 30 years of working and client satisfying experience in the market.
You can rely on us for any furniture or related services in Pasadena, California.
We offer a wide range of customized and innovative furniture options.
We offer corporate office furniture services at short notice and quick solutions.

New Used Office Furniture Pasadena CA